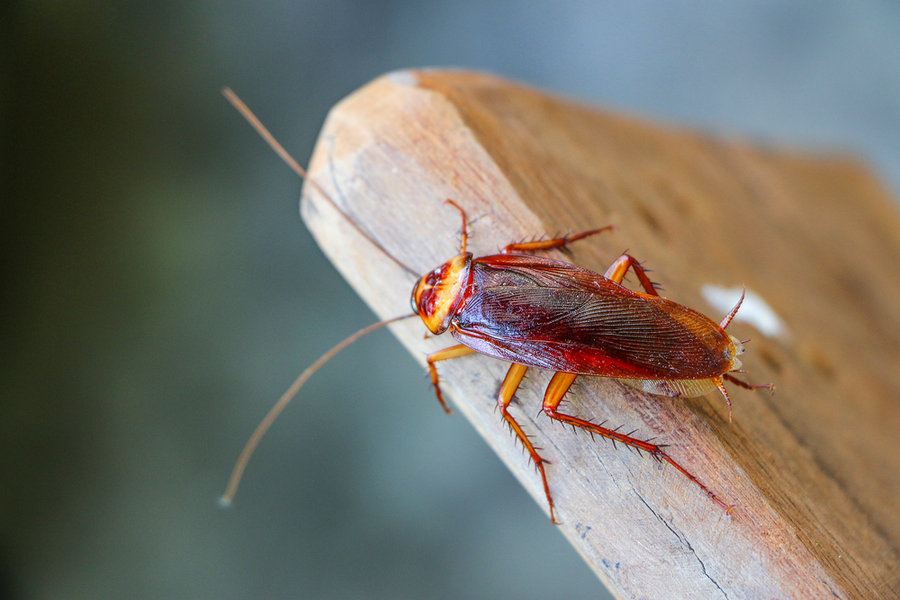 Roaches live simple lives. They stay in hiding most of the time, coming out only to hunt for food or if attracted by something.
That is not to say they aren't mobile. They have no problems moving on their feet or adapting to a new home.
Roaches are also great travelers and can hitch themselves stealthily to your bags or clothing till they find a safe place to alight. Their ability to stay hidden makes it hard to catch or notice their presence.
So, if you are wondering how long it will take the roach that got away from you to stay in its hole, you may be waiting for a long time.
Roaches can survive for up to a month without eating food and over a week without water. That goes to show how resilient they are.
They can live in empty houses, feeding on decayed items and scraps of whatever they find. As long as their immediate needs are met, roaches can live in the same building for their entire lifespan.
Roaches respond to changes in temperature and availability of food. Therefore, they have no reason to leave their place if these things stay conducive.
Roaches sometimes pause randomly, waving their antenna. That move is their danger scan.
Roaches can always return to their old home if they find a way in. So, seal all potential holes, and keep your home clutter to a minimum.
Wondering how long roaches can stay in one place? In this article, you will find likely reasons and more information about roach movement patterns in the FAQ Section.
6 Reasons Roaches Stay in One Place
Roaches are resourceful and always make the best of what food is available to them. So, their food search can take them through different rooms in your home but never out of the house.
Roaches can remain in the same place if they have access to food, water, and a warm environment. It's quite clear that they are low-maintenance creatures.
If roaches have chosen some corner of your home, or seem to always return to a spot behind your cabinets, here are some likely reasons:
1. Easy Access to Food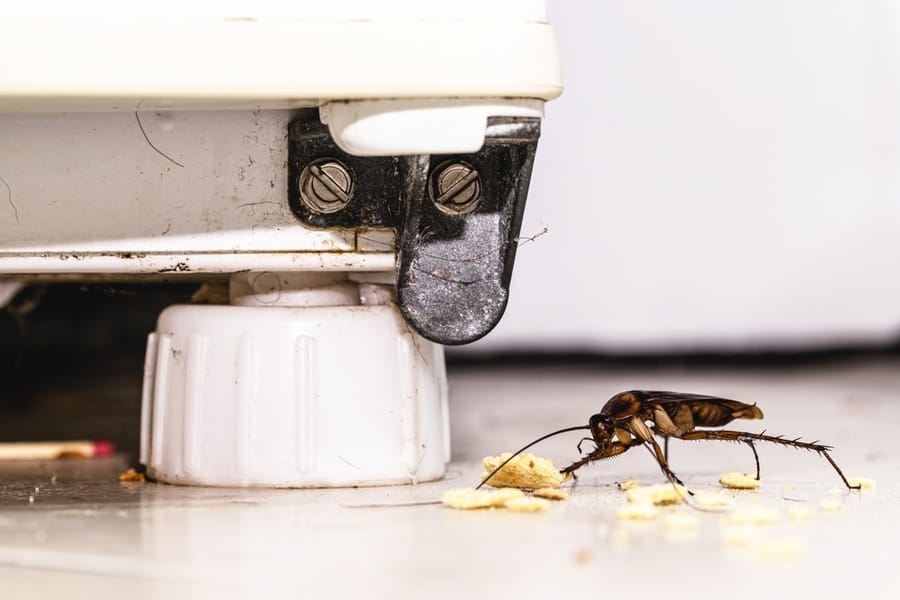 Finding a roach living in your closet indicates what the roach has been feeding on. It could be eating bits of your clothing or feeding off dead skin cells in the area or dead organisms from your shoes.
No animal can survive without feeding their bodies, which applies to roaches. However, they can remain in hiding for long periods if they find food and a good water supply.
2. Shelter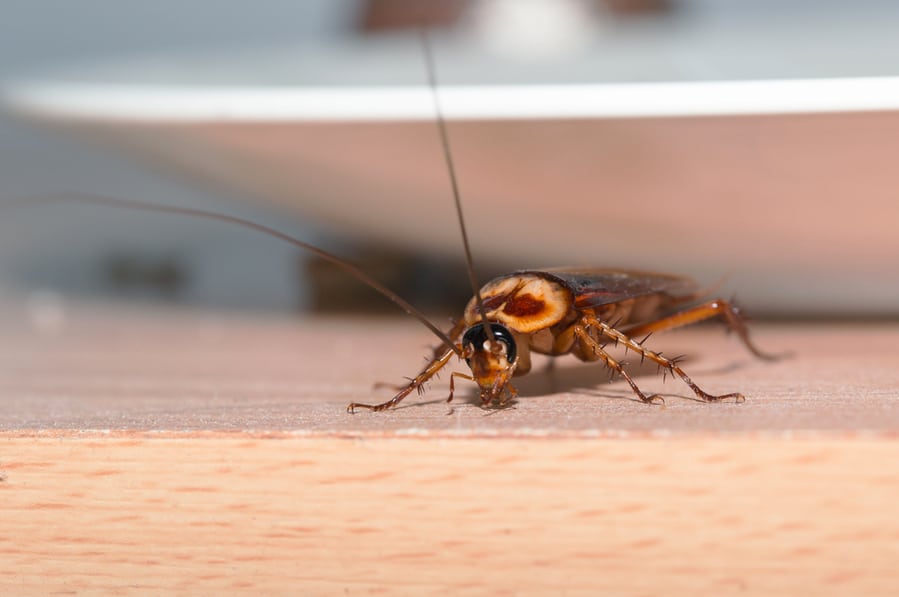 If you found a great apartment with all the amenities you could think of, would you randomly move out? If your answer is no, you can understand why roaches stick to one place.
Like other animals, they make homes for themselves in comfortable spots. If a roach sticks to living in a place, it finds it homely enough.
3. Dirt and Junk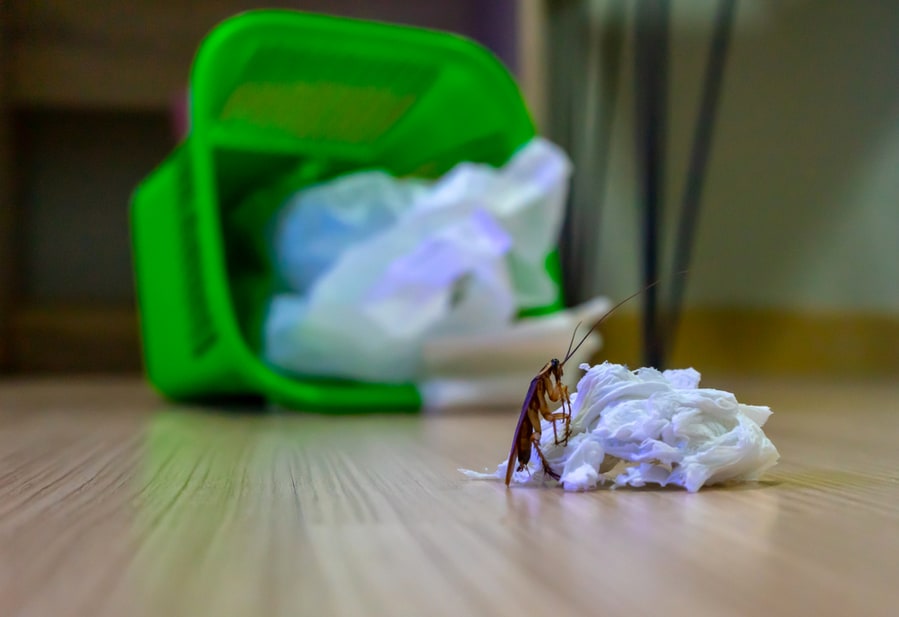 Piles of dirt usually have dead organisms, pieces of paper, and sometimes animal droppings, all food sources for roaches. Any roaches that have made their home close to your garbage can are not likely to move away.
Instead, they would lay eggs in the shelter that your pile of junk affords them.
4. Moisture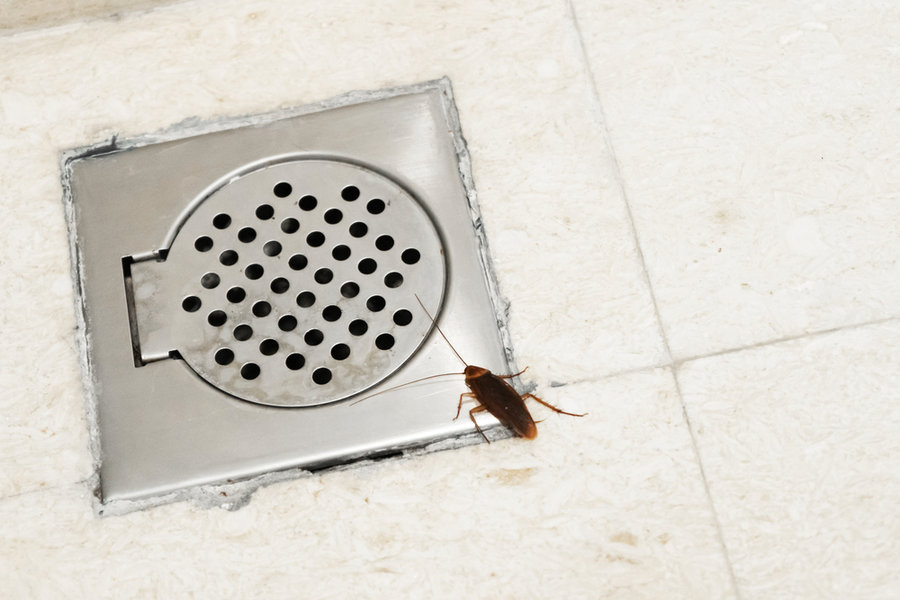 Roaches are naturally drawn to moist areas. Likewise, drain pipes, leaky faucets, bathtubs, and cabinets near these places are good sources of moisture.
While a roach can live for up to a month without food, it cannot last that long without water. So, it would likely retain its spot if it finds its home in such areas.
5. Familiarity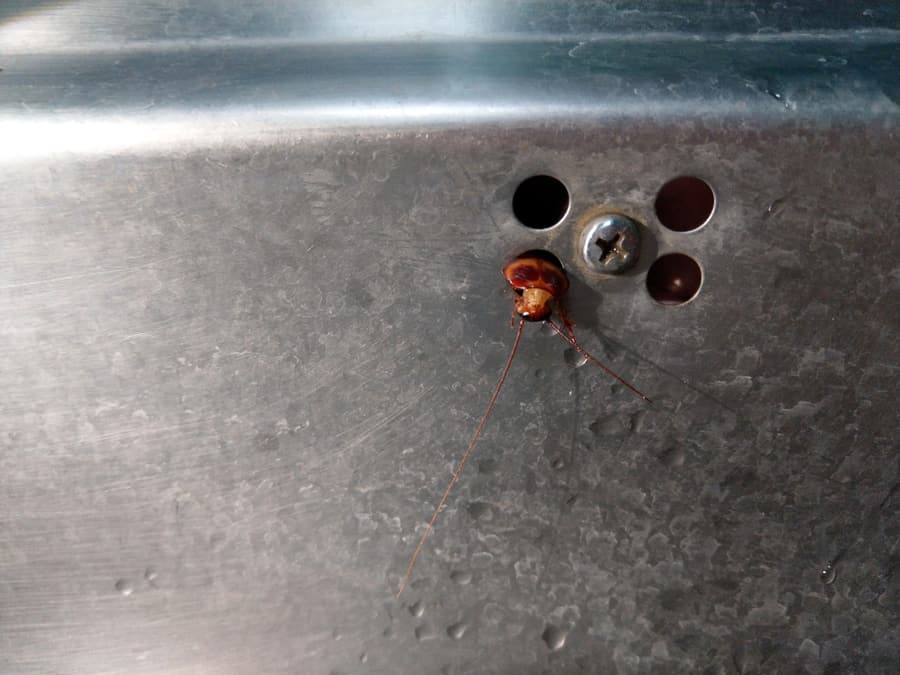 Roaches can familiarise themselves with an environment. This is not necessarily because they have memories, but their sensors guide them to exactly what they need.
So, if a spot in your attic has a hole where water leaks in and a moist cupboard with easy access to your food leftovers, it's very easy to find roaches there. The temperature would draw in any returning roaches to reclaim again.
6. Defense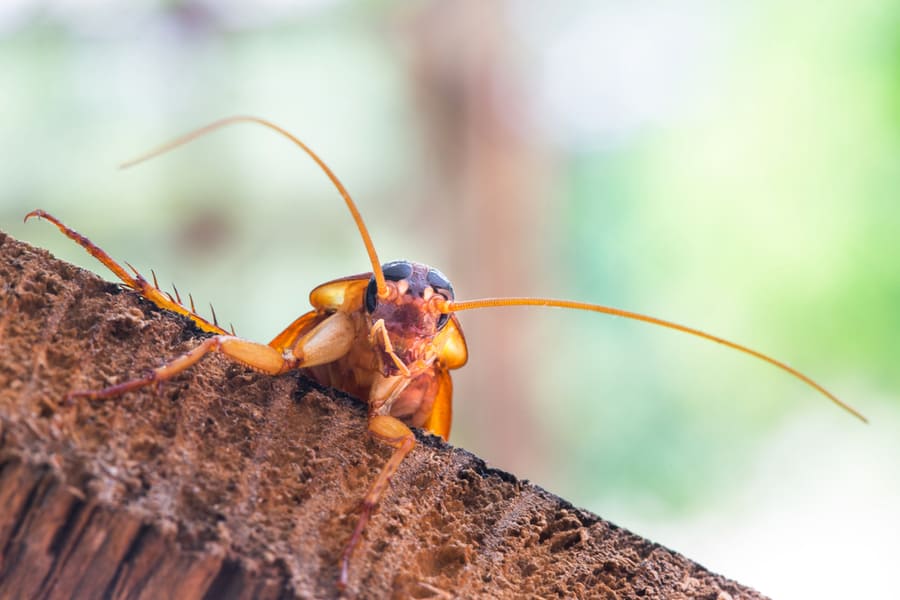 Roaches may freeze if a light switch is turned on in the open or you approach them suddenly. In such instances, you may observe the roach waving its antenna from side to side.
This is usually because the roach is weighing its options to know when it's safe to run. Some roaches would even remain frozen, pretending as if they were dead.
Conclusion
Despite their skills and interesting living habits, roaches can be defeated. However, if your methods do not yield results, you may have to try new strategies.
Roaches will not leave your home if you continue to leave food out or are careless with leaving your doors and windows open. So, examine your home and likely hiding spots.
If you have to seal off entrances, or throw out old furniture, do so.
Frequently Asked Questions
Do Roaches Ever Go Away Completely?
Although they may leave some shed skin and droppings, roaches can completely disappear.
However, if you are waiting for them to leave of their own accord, or you try to starve them off, they may never leave. It will take some time and lots of targeted efforts.
It is also important to stay alert to prevent them from reoccupying your home. If you get rid of them, the chances of having roaches in your house again are high.
How Long Do Cockroaches Stay in One Place?
Cockroaches will remain in the same place if they have access to food, water, and moisture. They do not need food, like remnants of meals or dead insects.
They can survive on paper, glue, clothing, hair, and decaying objects. As long as the environment is conducive (warm and dark), they have no reason to move except in search of food.
In addition, roaches can survive for up to a month without food.