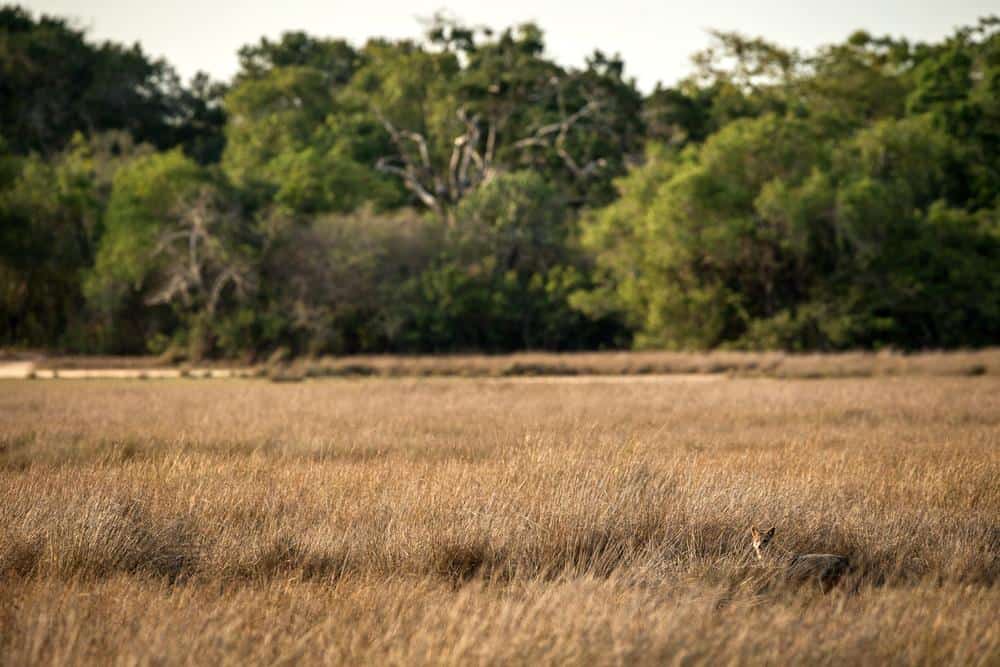 Skunks are known for their distinctive black and white coats and their unpleasant spray, but they are also notorious for digging up lawns. This nocturnal creature's search for food can leave your yard looking like a battlefield, with chunks of grass and soil dug up and scattered around. But don't despair! This comprehensive guide will walk you through various methods on how to stop skunks from digging up your lawn.
To stop skunks from digging up your lawn, first identify their presence through signs like distinctive smell, holes in the lawn, skunk tracks, damage to plants, and skunk droppings. Then, deter them by using household scents like vinegar or citrus-based cleaners, installing fencing, removing food sources with pesticides, installing motion-activated sprinklers and lights, using skunk repellents, and introducing beneficial nematodes. Maintain your lawn regularly to eliminate grubs and other insects that skunks feed on. If your lawn is already damaged, repair it by replacing the sod, irrigating the area, overseeding, applying root-building fertilizer, and watering regularly.
Identifying Skunk Presence
Before diving into the solutions, it's crucial to confirm that skunks are indeed the culprits behind your damaged lawn. Here are some signs to look out for:
Distinctive smell: Skunks emit a unique and unmistakable smell. If you notice a persistent musky odor around your yard, it could be a sign of a skunk's presence.
Holes in the lawn: Skunks dig small, shallow holes in the ground to forage for grubs, insects, and worms. These holes are usually about two inches in size.
Tracks: Skunk tracks can help you identify their presence in your yard. Skunk footprints are distinctive, with five toes on each foot and visible claw marks.
Damage to plants and crops: Skunks may knock over plants or cause damage to the lower leaves or ears of ripening garden crops such as corn.
Skunk droppings: Skunk feces are tubular, have blunt ends, and usually measure about a quarter to half an inch in diameter and one to two inches long.
If you've confirmed a skunk's presence, it's time to take action.
Effective Methods to Deter Skunks
Here are some tried-and-true methods to prevent skunks from digging up your lawn:
Use household scents to deter skunks
Skunks are sensitive to smells. Spraying strong-smelling cleaners like white vinegar, ammonia, or citrus-based cleaners around your lawn can help deter them. Dilute the cleaner with water before spraying and reapply every few days.
Install fencing
Installing fencing around your yard is one of the most effective ways to keep skunks from digging. Skunks do not jump or climb, so a sturdy chicken wire or woven wire fence pinned to the ground can help keep them out of areas prone to feeding.
Remove food sources
Skunks are attracted to lawns with insects, grubs, and worms. Use a pesticide to remove these food sources from your lawn. Also, bring in pet food at night when skunks are most active.
Install motion-activated sprinklers
Motion-activated sprinklers can help deter skunks from entering your lawn. The sudden movement and spray of water can startle and scare away skunks.
Use skunk repellents
Skunks dislike certain odors like citrus, ammonia, mothballs, and predator urine (dog, coyote, etc.). Place citrus peels or ammonia-soaked cotton balls around your yard to deter skunks.
Install lights
Skunks are nocturnal and do not like bright lights. Installing motion-activated floodlights can help keep them at bay.
Use beneficial nematodes
Beneficial nematodes are tiny, worm-like organisms that feed on grubs, a major food source for skunks. By introducing beneficial nematodes into your lawn, you can reduce the grub population and make your yard less attractive to skunks.
Maintain your lawn
Proper lawn care can help prevent skunks from digging up your lawn. Treat your lawn regularly to eliminate grubs and other insects that skunks feed on.
Repairing Your Lawn After a Skunk Invasion
Once you've successfully deterred the skunks, it's time to repair your lawn. Here's how to do it:
Replace any flipped or pulled-up pieces of sod and smooth out the area as best as possible.
If conditions are dry, irrigate the area to help the loose pieces become re-established.
Overseed the damaged area to promote new grass growth.
Apply a root-building fertilizer to encourage the growth of new grass and help it blend with the existing lawn.
Water the area regularly, especially during the first month, to ensure the grass seeds germinate and grow properly.
Remember, it's essential to address the underlying cause of the skunk damage (e.g., grubs or other food sources) to prevent future issues and maintain a healthy lawn.
Conclusion
Although skunks can be a nuisance, they are a part of our natural ecosystem and play a significant role in controlling pests. The key to preventing skunk damage is to make your lawn less attractive to them by removing food sources and creating barriers. By following these methods, you can enjoy a skunk-free, healthy lawn.
Frequently Asked Questions
How long does it take for the smell of skunk spray to dissipate?
The smell of skunk spray can persist for weeks, even after attempts to remove it. The duration can be longer if the spray gets into the house or onto clothes. Using a deodorizer can help expedite the process.
Can skunks climb up stairs or steps?
Yes, skunks are capable climbers and can climb up stairs or steps. However, they are not adept at climbing vertical surfaces like fences.
Are skunks dangerous to humans or pets?
While skunks are generally not dangerous, they can carry diseases such as rabies. If threatened, a skunk can spray a foul-smelling liquid, which can cause temporary blindness if it gets into the eyes. It's best to keep a safe distance from skunks and ensure pets are vaccinated against rabies.
How can I trap a skunk humanely?
You can trap a skunk using a live trap baited with food. However, it's crucial to check local laws about trapping and relocating wildlife. In some areas, it may be illegal to do so without a permit. If you're unsure, contact a local wildlife control agency for help.
What time of year are skunks most active?
Skunks are most active during the warmer months of spring and summer when they are mating and foraging for food. However, in milder climates, they can be active year-round.