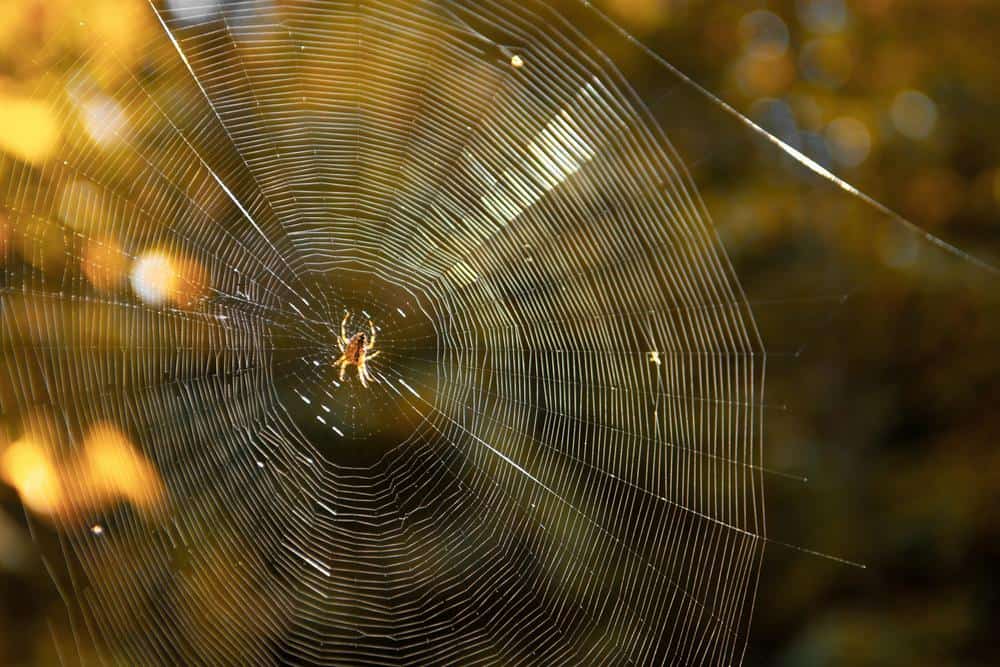 Keeping spiders out of your room can seem like a daunting task, especially if you're dealing with a persistent infestation. However, there are several effective strategies you can employ to keep these eight-legged creatures at bay. From maintaining cleanliness to using natural remedies, this comprehensive guide will provide you with everything you need to know about keeping spiders out of your room.
To keep spiders out of your room, maintain regular cleanliness, removing any spider webs or eggs. Use essential oils like peppermint or lavender as natural repellents and seal any cracks or gaps where spiders could enter. Install door sweeps and use spider-repellent plants near entry points. If infestation persists, consider seeking professional help.
Understanding Spiders
Before we delve into the strategies to keep spiders away, it's essential to understand why they might be attracted to your room in the first place. Spiders are drawn to rooms for various reasons, including the presence of insects or other prey, warm and dark spaces, and moisture. They may be drawn to damp areas like basements, crawl spaces, and bathrooms, as well as cluttered areas where insects are more likely to be found.
Some of the most common types of spiders found in residential areas include the American House Spider, Cellar Spiders, Jumping Spiders, Wolf Spiders, Funnel Weavers, Harvestmen, and Sac Spiders. While most of these spiders are harmless to humans, they can still be a nuisance, especially when they invade your personal space.
Practical Steps to Keep Spiders Out
Maintain Cleanliness
Regular cleaning is the first line of defense against spiders. Regularly dust, vacuum, and clean your room to remove spider webs, eggs, and any insects they prey on. A clean and tidy room is unappealing to spiders as it offers fewer hiding spots and food sources.
Use Essential Oils
Spiders dislike the smell of certain essential oils, such as peppermint, eucalyptus, lavender, tea tree, and cinnamon. Mix a few drops of your chosen essential oil with water and a little dish soap in a spray bottle, and spray the mixture in affected areas.
Seal Cracks and Gaps
Spiders can sneak into your room through the smallest cracks and gaps. Check for these in your walls, floors, and around windows and doors, and seal them with silicone caulking to prevent spiders from entering.
Install Door Sweeps
Door sweeps can be installed on your bedroom door to minimize the entry of spiders and other insects. These are available in most home improvement stores and are a simple and cost-effective solution.
Use Spider-Repellent Plants
Certain plants, such as basil, citrus, eucalyptus, lavender, lemon thyme, marigolds, mint, rosemary, chrysanthemums, and citronella, are known to repel spiders. Place these plants near doors, windows, and other entry points to deter spiders.
Regularly Remove Webs
If you notice spider webs in your room, remove them immediately to discourage spiders from building new ones. You can use a vacuum cleaner with a hose attachment to do this.
Store Items in Sealed Containers
Spiders can easily hide in cardboard boxes, so consider using plastic storage containers instead. They are harder for spiders to crawl into and provide a more secure storage solution.
When to Seek Professional Help
If you've tried the above methods and still find yourself dealing with a spider infestation, it may be time to seek professional help. A professional pest control company can accurately identify the species of spiders in your home and use the correct formulas, chemicals, and baits to eliminate them. They can also provide long-term protection from spiders by identifying and sealing entry points, treating spider nests, and offering regular maintenance programs.
In conclusion, keeping spiders out of your room involves a combination of cleanliness, prevention, and natural remedies. By following these steps, you can create a spider-free environment and enjoy your space without the constant worry of these unwanted guests.
Frequently Asked Questions
What other essential oils can I use to repel spiders?
Apart from the mentioned oils (peppermint, eucalyptus, lavender, tea tree, and cinnamon), you can also use oils like citrus, neem, and rose. Remember to always dilute the essential oil with water before use.
How often should I clean my room to keep spiders away?
Ideally, you should clean your room at least once a week. Regular cleaning ensures that you remove spider webs, eggs, and their food sources, making your room unattractive to spiders.
Can I use any type of soap with essential oils for the spider repellent spray?
It's best to use a mild dish soap as it helps to emulsify and distribute the essential oil evenly in the water. Avoid using soaps with strong fragrances as they can overpower the smell of the essential oils.
What should I do if I get bitten by a spider?
Most spider bites are harmless and cause minor symptoms like redness, swelling, and discomfort. However, if you experience severe symptoms like abdominal cramping, excessive sweating, or difficulty breathing, seek immediate medical attention. It's possible you've been bitten by a venomous spider.
Are all spiders harmful to humans?
No, not all spiders are harmful to humans. In fact, most spiders are harmless and prefer to avoid humans. Only a few species, like the black widow or brown recluse, have venom that can cause serious harm to humans.